Rio Rancho Kids Krav Maga
Build Confidence In Your Child With Our Exciting Kids Krav Maga Classes
Bullies are everywhere. But with the help of the G3 Combatives Training Center, you'll never have to worry about your child becoming a victim.
That's because our Kids Martial Arts Classes are designed to give your child unbelievable confidence and a powerful set of self-defense skills if other conflict resolution strategies simply won't work.
Our Kids Martial Arts Classes in Rio Rancho utilize the renowned Krav Maga discipline to give students all the tools they need to stay safe in any situation.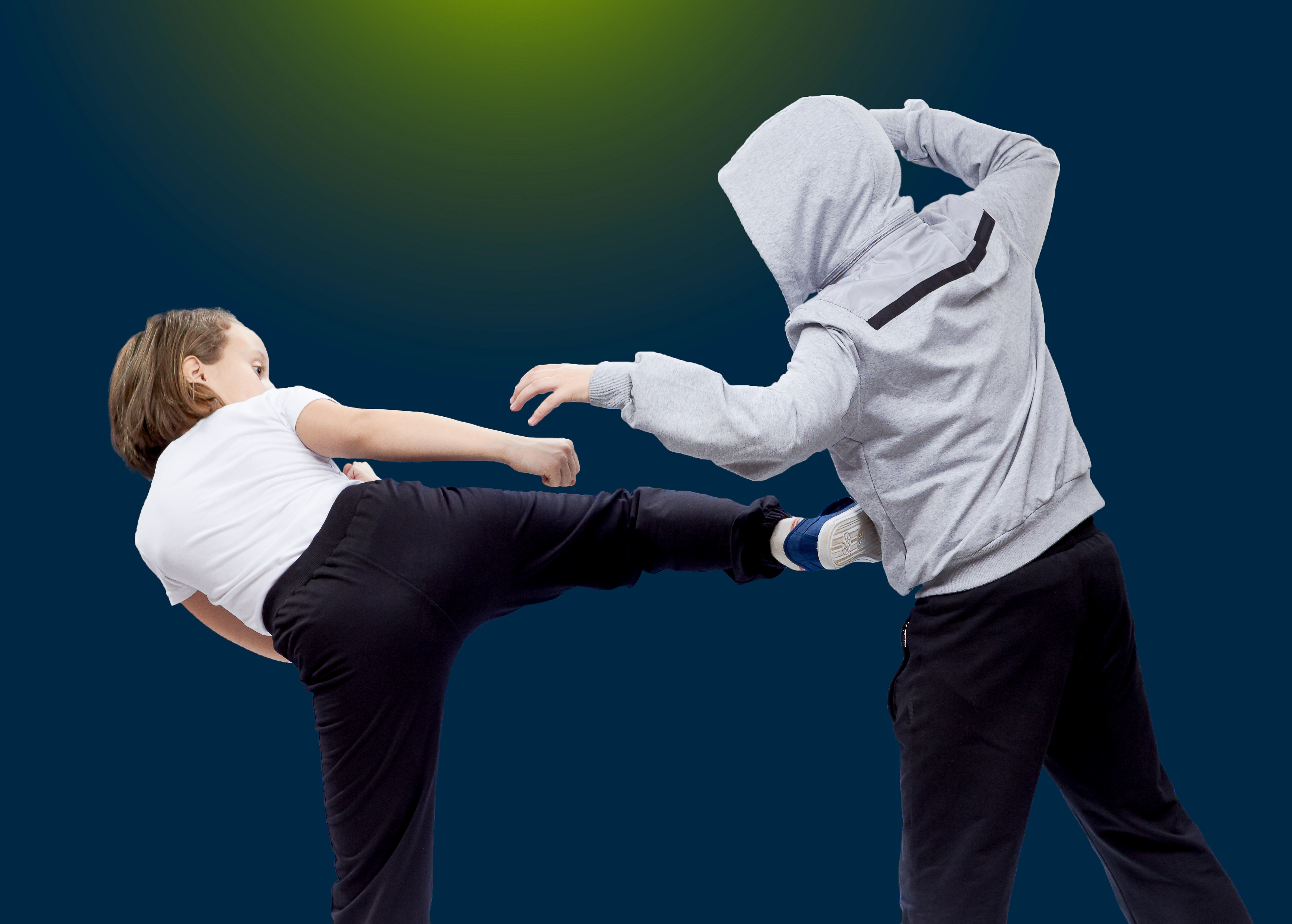 In Our Kids Martial Arts Classes, It All Starts With Confidence
It's the most important tool your child can have at their disposal. It helps them stand up to challenges and stand out from the crowd.
And with our Kids Martial Arts classes in Rio Rancho, your child will learn this confidence in everything they do. We use a system of accomplishment and reinforcement to build our students up constantly.
Your child will learn how to:
Say no to bullying and peer pressure
Become a positive influence for others
Communicate effectively with people of all ages
And When Communication Just Won't Work, Our Krav Maga Training Will Keep Them Safe
As the chosen fighting system for the Israeli Defense Forces, Krav Maga is a proven strategy for staying safe in any situation. It teaches students how to use practical techniques for any real-world situation and in our Kids Martial Arts Classes, your child can master it in no time.
In the face of danger, your child will:
Defend themselves with effective strategies
Protect others around them from danger
Subdue a bully or threat before anyone can be injured
Sign Up For Kids Martial Arts At G3 Combatives Training Center Today!
Don't wait until it's too late. Our Kids Martial Arts Classes are great for students of all ages and can prepare them for any situation they may face.
Give your child a boost of confidence and self-defense skills for any threat with the best Kids Martial Arts Classes in Rio Rancho.
To get started today, all you have to do is fill out the short form on your screen now!